Home >> Mission
Power To Connect Mind, Body, Spirit
We believe in enhancing the wellness triangle of Mind, Body and Spirit. Increasing your awareness of all three, allowing your body to achieve homeostasis.



Our mission is to provide our clients with peace, relaxation, and well-being through the healing power of massage. Our highly-trained and experienced staff will tailor a massage therapy treatment to your individual needs.
We provide all possible therapies - from
gentle relaxation
to
aromatherapy
to
deep tissue massage
to
acupressure
. All the while caring for you in the comfort of our beautiful, stylish office.
When you come to Power Therapeutic Massage you will be treated to relaxation in a
professional and comfortable environment
. Whether you are seasoned athlete, expectant mother, blue collar worker, or a couple on vacation, you will feel comforted and relaxed at Power Therapeutic Massage.
We would be honored to have you as part of the Power Therapeutic Massage family.
Sign up today to become a member of the most relaxing family around.
Enterprises using mission statements and vision statements successfully outperform those that do not by
more than six to one!
Learn how to create your own prosperous mission statement now!
---


(217) 347-0500
Open Monday through Friday 8 am - 7 pm.
Saturday and Sunday by appointment.
Power Therapeutic Massage
1915 South Banker Street
Effingham, IL 62401
e-mail

Advanced reservations are appreciated, but last-minute bookings may be available. Please call for availability. Sorry, no walk-ins. In case of cancellation please give 6 hours notice.

---


Go to the top of Mission

Go to the Power Therapeutic Massage homepage.


---
---
Power Therapeutic Massage specializes in numerous massage techniques and energy therapies: Swedish Massage Therapy, Relaxation Massage Techniques, Deep Tissue Massage, Pregnancy Massage Techniques, Shiatsu, Acupressure, Myofascial Release, Home Visits, Hot Stone Massage Therapy, Herbal Wraps, Reflexology & Aromatherapy.

There are many common mis-spellings for massage terms: Sweedish Masage Terapy, Relaxtion Massae Tecniques, Deel Tissu Massag, Pregnacy Massge Techniqes, Shiatzu, Accupressure, Myofacial Relese, Hom Vists, Hor Sone Massagee Theraphy, Herval Wras, Reflexolgy & Aromatheraphy.

Other frequent mis-spelled words: hoem, homw, pregnancy, pregnany, pregnancy, sfone, ston, strone, tisse, tissues, waps
10% OFF COUPON
10% OFF Coupon!!
until midnight CST

---
---
Most Popular Massages
---
---
---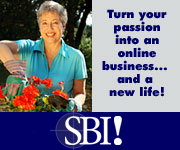 ---
---